Advertisers still buy media based on relationships.
I have been selling advertising for 35 years, and training ad-sales people for 15 years. I've sold local, national, trade, consumer, TV, magazine and Internet advertising. I train people today in how to sell Programmatic Advertising, which some fear eliminates the need for sales people. But even in today's world of "attribution" and "verification," purported to eliminate waste and evaluate every part of an ad campaign for it's ROI, advertisers still buy based on relationships.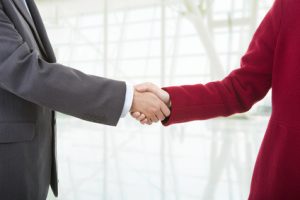 Even sales people pushing most sophisticated artificial intelligence-driven targeting solutions must win a relationship with an advertiser before they can win business. And every advertiser has a set of partners they are ostensibly comfortable with, one of whom probably has to be left behind to add your "great-for-them" media property or service.
Sales people, today, often expect instant results, because they believe their solution is better. But how would a prospect know your solution, or your media, is "better" if they are not listening.  Prospects only listen when you have a relationship. But relationships aren't established in a day.
Not long ago I was teaching a Masters of Media Selling public seminar with attendees from a range of mobile & dot-com media companies and consumer magazines. Most were 20-something media sales people seeking to build on their already considerable success. And one attendee was more successful than all of them put together, but he was still in the room trying to learn more about how to be the very best ad-sales executive he could be…which is what we promise. He also brought some very good advice that is the subject of this post.
After a Heisman Trophy winning career in college football at Nebraska, Johnny Rodgers, went on to a football career in Canada and the NFL, before he became an entrepreneur and philanthropist. Johnny attended Masters of Media Selling to better help his radio-television-events client with business development.  Johnny is already a Master of relationship building.
You might think that a super-star like Johnny Rodgers would just go to a meeting and clients would throw money at him. But as the group discussed how to break new accounts and build the relationships and trust that leads to business, Johnny pointed out that in his experience it takes "7 touches" to build a relationship to be ready to do business.
"Seven touches" is a good reminder that relationships are built, not bought. Ad-sales executives need to organize themselves to make an investment in their prospects through multiple "touches" or contacts. At first it may seem that your contacts are being ignored, or going nowhere. But over time, with intelligent, client-oriented communications, sales people can build relationships that result in winning the time and attention of prospects that leads to sales.  Why call them "touches?" Because each "touch" can be different, initially it might be a meeting, another time a thoughtful gift, another a piece of important information communicated.
How do you know when you have traction — when you are building a meaningful business relationship?  A business relationship may start when you reach out and build when you bring important information to the prospect. Your relationship will be stimulated when you do nice things like bring (appropriate small) gifts, or entertain. But the first sign your relationship has traction is when it becomes a two-way street. In response to your investment in the relationship the prospect provides you with information or access that helps move the relationship forward.
So invest in building relationships: Have a plan with at least seven touches for success.