Strategic and Tactical Consulting
for Media Companies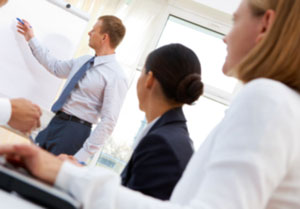 Are you working hard but feel like you're on a treadmill? All the hard work you and your team put into your media property's success can be wasted if you are working on the wrong strategy. Getting strategy and tactics properly aligned has the business effect of sailing down-wind while your competitors must sail up-wind tack upon tack.
Ambro.com has been providing media company strategy consulting for both old and new media since 1994. In that time we helped iVillage build the "women's network" strategy that reached a billion market cap and that inspired NBC to buy it for $400,000,000. We designed the business plan that launched Beliefnet.com to a level of success that drew Newscorp to buy it for a reported $400,000,000, and we translated the vision of Laurel Touby into a fundable business plan that launched Mediabistro. Later we worked with Kaboose.com on its advertising strategy that helped it grow from $300K to $30 million in revenues in 3 years and be acquired by Disney.
Engage ambro.com to help point your business in the right direction, help you narrow down too many priorities, help you articulate your vision for your Board or investors, or to help get your team all on the same page. Or hire us to do something more specific like:
Business Plan Development and Drafting
Advertising Sales Strategy
Internet-Digital Media Strategy
Sales Management Review and Advisory
Advertising Sales Process Development and Implementation
Sales Presentation Development
Sales Compensation Advisory; Comp Plan Analysis and Design
Marketing Planning to Support Advertising Sales
Multi-Media Strategy: How Print and Digital Work Together
Audience Growth Strategy
Media Content Strategy
Contact us to learn more about ambro.com consulting services.