Cynthia B. Ambrose, Managing Director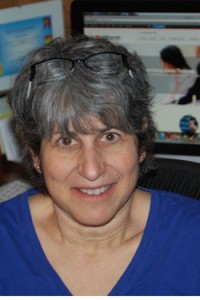 Cynthia B. Ambrose provides the behind-the-scenes management for ambro.com including design and content management.
Prior to taking on a role with ambro.com, Cindy lead the design and art direction for Hearst Custom Publishing in New York City, where she designed travel guide books for the Walt Disney Company, a new magazine – Preferences – for high net worth customers of Chase Manhattan Bank, a magazine for beauty solon operators for Revlon, and Light – for architectural lighting designers for General Electric's Large Lamp Division among other projects.
Cindy came to Hearst from AdWeek where she worked with legendary art director Arlene Lappen, editors Clay Felker, Geoffrey Precourt, Thom Forbes, Richard Morgan, Joe Mandese, Mark Dolliver and Dottie Enrico. Prior to AdWeek, Cindy worked with Clay Felker, Walter Bernard and Milton Glaser on the start-up the East Side Express and as Associate Art Director at American Film of the American Film Institute.
Cindy graduated from American University in Washington DC with a degree in Design.  She hails from Freehold,  NJ, home of Bruce Springsteen, her favorite musician.
Cindy is very involved in supporting the community through the Master Gardeners and Master Food-Preservers programs of the Oregon State University Extension.  She supervised the design of the Official Program for the 2008 U.S Track and Field Olympic Trials and has been instrumental in fund-raising projects for the Oregon Association of Rowers and the South Eugene Axemen Athletic Department, as well as publishing monthly newsletters for CASA (Court Appointed Special Advocates) and South Eugene High School.