Big sales come from hurdling big objections. "You are too small," is one of those common, big, objections in the world of advertising sales. Big advertisers with big budgets want to make a few big purchases to accomplish their objectives. They often feel like buying your smaller, but very nice, media isn't worth their time.
Years ago, I faced this problem when I was selling ads for American Film Magazine, the member magazine of the American Film Institute. We had 110,000 circulation, at a time when big advertisers often demanded a half-million circulation to be considered. Movie advertisers, the most obvious category, not only thought we were too small, only a drop in the bucket they needed to fill for a successful movie launch. They added that our readers would see their movies whether they advertised or not. Oh, and due to the last minute nature of movie-completion and release-dates, they often couldn't be bothered to meet our 90-days in advance printing deadlines. Triple whammy of "no."
One day, meeting with John Butkovitch at Columbia Pictures, I ask him a power-question: What makes the difference between the 20 movies that are really successful each year and the other 180 movies each year that sink beneath the waves?  He said "word of mouth."  Then I said, "What if I could sell you word of mouth? Would you buy it?" He said "Yes."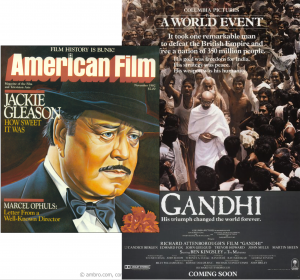 So I proposed a full-size movie poster, folded up and bound into the magazine. It was 16 pages worth of space, and priced accordingly.  John bought it for the launch of Gandhi. We later sold another to Universal Pictures before I moved on to a new job.
If there were no objections, there would be no sales people. So know and love the big objections in your sector.
The best way to overcome objections is to redefine the need. For example, if a nail-polish prospect says they want to reach women 18 to 34 with $50,000 or more HHI, and they tell you your media is not as efficient as others they choose, you might be able to redefine their need to reaching women who are changing jobs, which you might have research to show is a trigger to changing nail polish and color. Or you might be able to show them that higher-income women tend to have their nails done at a salon, so they are not good prospects, counter-intuitively favoring your lower-demographic media.
The key to selling in this way is curiosity. Asking questions about what makes for success is where the process starts. With the nail polish advertiser, they are focused on "who changes brands" and they say it's women 18 to 34. You'd need to ask "what triggers customers to switch brands?"  Questions like that are the power questions that spark big wins.