Much of ad-sales is mundane: staying in touch, making proposals, and closing on renewals from year-to-year or quarter-to-quarter. But there are some big new opportunities in your market. Are you selling in a way that will uncover those opportunities?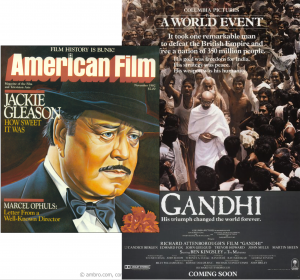 In my second job in sales for American Film magazine I called on movie studios selling ads for new releases. I often heard the objection that our readers would see the movie whether it was advertised or not. But finally I asked the right question; it lead to selling, not a full page, but a 16-page poster, folded and bound into the magazine, for 16 times the page-rate.  The question I asked was "what makes the difference between the few big movie successes and the 200 or so also-ran-movies each year.  The prospect's answer was "word of mouth."  Then I asked if they'd buy if I could sell them word of mouth, and the idea of creating word of mouth with a poster that demanded to be pulled out and put up was born.
A second explosive sale was closed at American Baby, when I asked the right question. In addition to renewing a contract with Pampers for an ad in every issue of Healthy Kids and on every ABTV Show, they added a million dollar sponsorship of a new TV special: Journey Through the First Year of Life.  Pampers was launching "Pampers Phases" a line of diapers that were designed differently for the laying — to crawling — to toddling phases of a baby's first years.  The question I asked was "how much would it help if I could create a documentary on the phases of a baby's life?"
Both of these examples have one thing in common: I had the curiosity to ask extra questions about what would help my prospect with their own competitive success. Every potential advertiser has competitors, and every one wants a competitive advantage. When you show an interest in understanding that competitive situation, and bring competition-winning solutions, you'll put yourself in the vicinity of the explosive new business win.
Utilizing ambro.com's Strategic Sales Tactics, is a complete solution to getting those appointments and winning those big deals. If you are already in the room, perhaps you just need to think like Columbo: Pose a question about your customers' situation and ask the prospect to help figure it out. When you ask power-questions, you'll get powerful feedback that leads to powerfully explosive sales.