What if I told you that a focus group in San Francisco, the tech-industry epicenter, a focus group with software programmers and IT systems administrators, laughed when asked if they liked a website as a way to read a magazine.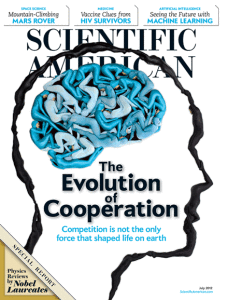 Some years ago I worked on a project for Scientific American to help re-envision the magazine and plan for success in the 21st century. The team I worked with, lead by John Benditt of Driving Wheel Consulting, conducted both qualitative and quantitative research on what the newsstand buyers and subscribers liked and disliked about the magazine, looking for avenues of opportunity.
The purpose of the focus groups, held in New York and San Francisco, was to understand how readers saw the magazine, versus its competitors, and to look for directions of subject matter opportunity to be tested further with quantitative research.
When the moderator showed them the website, the group of software-engineer types laughed. They said they love the magazine but rarely use the website. To paraphrase, they said we "use" the website occasionally but we really like the magazine to "experience the whole package." Almost unanimously, the software-oriented participants said that the monthly experience of perusing a wide range of subjects, including many things they had never before heard of or thought of, made the magazine an altogether different experience than the website.
It Is About Serendipity
This is a great example of why print remains useful in the digital age. When it hits the right tone and combination of content and presentation the immersive experience of browsing and un-distracted reading a range of content packaged by editors for their audience is valued even by the most technically adept.
The members of the focus group told us that when they go to the website they know what they are looking for. But, they said, when they read the magazine they love the serendipity of discovery, and the absorbing experience of learning about something completely new.
When you think about how to sell print advertising, you'll want to be sure that your advertisers understand their own needs to present their message in places where serendipity can happen. When advertisers appreciate their own need to show their message to people who are not already looking for it they'll value the unique environment of print, and they'll become your customer.
More on how to sell print:
Unlike Print, Digital Ads Are Out-of-Sight, Out-of-Mind
Direct Marketers Agree: Can't Live Well Without Print
How to Sell Print Advertising: New Evidence of Print ROI